b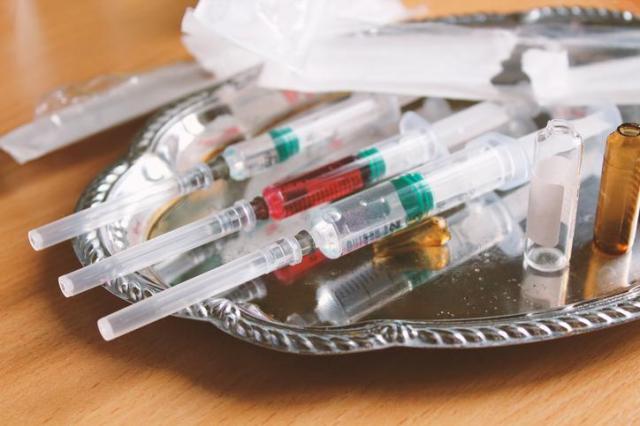 SEOUL -- The number of teenage South Koreans and people in their 20s who received professional rehabilitation treatment for drug abuse has increased by about 55 percent over the last four years, government data showed.

Drugs are not as easy to access in South Korea compared to other countries like the United States or other European countries. However, it is getting easier for ordinary people to gain access to drugs using smartphone messenger apps and websites that are not easy to track down sellers and buyers.

According to data released by the National Health Insurance Service (NHIS), a total of 1,383 people in their 20s received rehabilitation treatment for drug addiction in 2022. The number increased by 59.9 percent compared to 893 in 2018. The number of teenage drug abusers who received treatment in 2022 was 498, up 34.6 percent from 2018's 370 people. The number of drug addicts in their 30s were 1066, up 3.5 percent from four years ago. NHIS' data showed that the number of drug addicts in other age groups has decreased.

Meanwhile, the number of clinics dedicated by the government as rehabilitation treatment centers for drug addicts was 24 as of 2022, two less than 2018's 26. The number of psychiatrists who work at rehab clinics was 114, down 34 percent from 2018's 173. Almost every rehabilitation centers were financially struggling to maintain their services. Data showed that there is not enough government support for such clinic operators as rehab clinics require a lot of operating costs and time.

The South Korean government allocated a total of 820 million won ($606,370). "Rehabilitation centers are experiencing financial hardships because the treatment for drug addiction is very hard but there is not enough reward. Through a systematic reform, we will provide support so that drug rehab clinics would not have to close down and ease financial burdens," Second Vice Minister of Health and Welfare Park Min-soo said during a press conference in early September, addressing the financial crisis faced by a rehab clinic in the western port city of Incheon.

© Aju Business Daily & www.ajunews.com Copyright: All materials on this site may not be reproduced, distributed, transmitted, displayed, published or broadcast without the authorization from the Aju News Corporation.