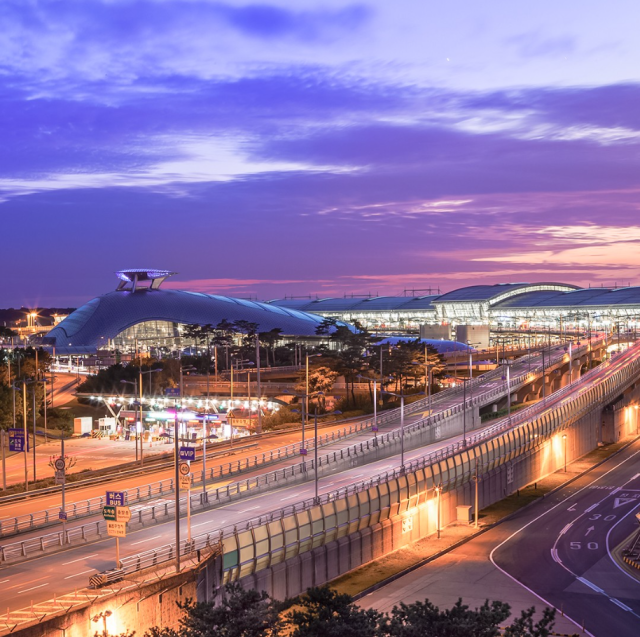 SEOUL -- The accumulated number of Incheon International Airport's passengers exceeded 800 million on October 4, about 22 years and seven months after it opened on March 29, 2001.

Incheon International Airport Corporation (IIAC) said on October 4 that a traveler, who was scheduled to leave for the United States, received a round-trip ticket as a gift during an event designed to celebrate the 800 millionth passenger. "I appreciate South Koreans for showing interest in our airport and the government for supporting us through policies until we achieved 800 million cumulative passengers in 22 years since the airport's opening," IIAC CEO Lee Hak-jae said. The airport corporation said the number of its annual passengers was 35,226,212 as of August 2023, recovering 71 percent from the same period in 2019.

In September 2023, IIAC received the highest level of customer service accreditation among 89 airports at a global summit established to evaluate airport operators' customer experience management capacity. The level was determined based on eight categories -- customer understanding, strategy, measurement, operational improvement, airport culture, governance, innovation, and airport community collaboration.

The airport has consistently enhanced its reputation as a smart and connected airport since it opened the second terminal furnished with artworks, guiding robots, digital screens, and other modern facilities for quick safety clearance in January 2018. The first terminal had been rated the world's best, cleanest, and best international transit airport for 12 consecutive years.

The second terminal incorporates automated systems that speed up check-ins and boarding. Security check procedures were simplified with super-high frequency scanners minimizing human intervention.

© Aju Business Daily & www.ajunews.com Copyright: All materials on this site may not be reproduced, distributed, transmitted, displayed, published or broadcast without the authorization from the Aju News Corporation.