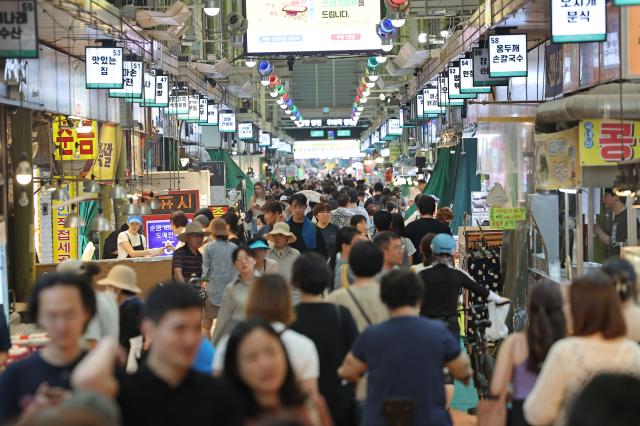 SEOUL -- Prices of sugar and salt, the essential ingredients of food, have increased by about 17 percent on-year in September, showing the sharpest increase rate in 2023. The increase in the prices of sugar and salt could lead to increased prices of other products such as processed foods, drinks, and restaurant food menus.

The price hike was caused by the increased import prices of raw sugar from countries such as Brazil, and Colombia and sudden. South Korea produces white and brown sugar by processing imported raw sugar.

The surge in salt prices has been driven by a sharp increase in demand due to consumers flocking amid concerns over seafood contamination caused by the release of contaminated water in Fukushima. This, coupled with hoarding, has led to a steep rise in the prices of domestically produced solar salt in South Korea.

According to data released by the national statistical information service on October 11, the price index of sugar was 141.58 in September, up 16.9 percent compared to the same period in 2022.

The increase rate of the price of sugar was the sharpest in 12 months since 20.7 percent recorded in September 2022. The increase rate of the sugar price was 4.6 times larger than the increase rate of prices of all products (3.7 percent) and 2.9 times larger than processed foods (5.8 percent).

The salt price has also increased by 17.3 percent in September to show the sharpest spike in 13 months since August 2022 (20.8 percent). It was due to slowed production of sea salt affected by bad weather conditions including typhoons and cloudy skies. Also, the hoarding of salt by scared consumers drove the price hike.

The hoarding was triggered by Japan's discharge of contaminated water including radioactive materials such as tritium from the Fukushima nuclear power plant, the world's worst nuclear disaster site since the Chernobyl nuclear disaster in 1996, into the Pacific Ocean. Japan released contaminated waters into the sea twice in August and September.

Contaminated water, referred to by Japan as "treated water," is subterranean water that came in contact with Fukushima's reactor that was melted down and has not yet been retrieved. The water is collected and treated through a process described as the advanced liquid-processing system (ALPS) and stored in more than 1,000 stainless steel canisters on the abandoned nuclear power plant site.

© Aju Business Daily & www.ajunews.com Copyright: All materials on this site may not be reproduced, distributed, transmitted, displayed, published or broadcast without the authorization from the Aju News Corporation.