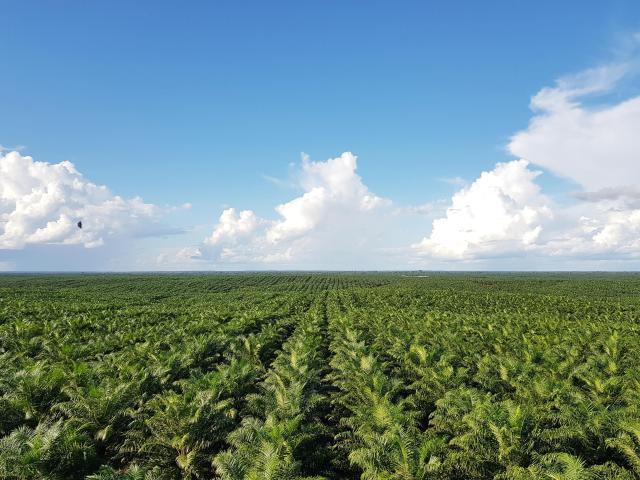 SEOUL -- POSCO International, a trading arm of South Korea's steel group POSCO, will work with GS Caltex, a major domestic oil refiner, to build a refinery plant for palm oil in Indonesia by the second quarter of 2025. The facility, with an annual capacity of 500,000 tons of refined oil, will be constructed in Kalimantan, the Indonesian portion of Borneo Island.

Palm oil can be used to produce biofuel. GS Caltex has earlier partnered with POSCO and HMM, the world's eighth-largest marine shipping company controlled by creditors in South Korea, to demonstrate biofuel-based vessels. Data released by GS Caltex showed that bio-marine fuels can reduce carbon emissions by more than 65 percent compared to conventional fossil fuels.

According to POSCO International's statement released on October 12, the company will build a palm oil feedstock refining facility through a joint venture with GS Caltex in Kalimantan. About 260 billion won ($194.1 million) would be injected for the construction. The factory will be built on a 300,000 square-meter-(30-hectare)-wide site.

The refinery plant, set to start its operation in 2Q 2025, will begin its construction in early 2024. Edible oil produced from the factory will be provided to various industries in Indonesia and other countries including South Korea and China.

The two companies plan to beef up their bio-aviation fuel business beyond the refinery project. GS Caltex is currently carrying out the green aviation fuel project with Korean Air, South Korea's flag carrier. A cargo flight powered by cooking oil-based fuel took off from South Korea's Incheon International Airport on September 5 and safely arrived in Los Angeles. A total of six cargo flights will be tested using bio-aviation fuel in 2023.

© Aju Business Daily & www.ajunews.com Copyright: All materials on this site may not be reproduced, distributed, transmitted, displayed, published or broadcast without the authorization from the Aju News Corporation.