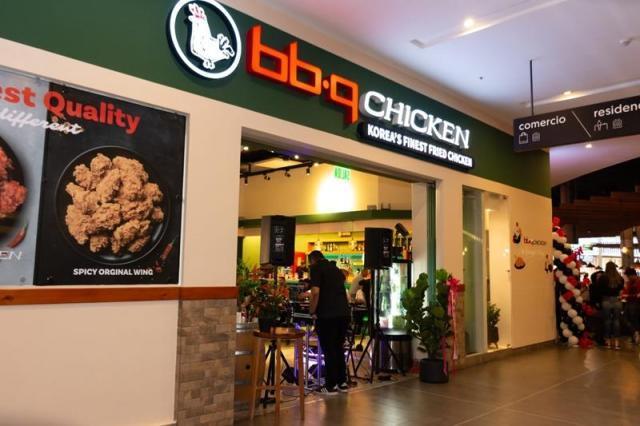 SEOUL -- BBQ, a popular South Korean fried chicken franchise, has opened its first store in Costa Rica. Along with fried chicken menus, BBQ will provide Korean dishes including Tteokbokki, a menu of finger-sized rice cakes simmered in fiery-red spicy chili sauce, and stir-fried rice with kimchi, a traditional Korean fermented vegetable dish.

The fried chicken brand, run by Genesis BBQ, is the iconic franchise in South Korea. Most BBQ menus are less oily compared to chicken made by North American brands such as KFC or Popeyes. As of April 2023, By December 2021, BBQ operated some 2,000 franchised stores in across South Korea. The second-largest chicken brand BHC had about 1,770 stores.

Genesis BBQ said on October 12 that the company had launched its first store in Escazu, a shopping district in San José. According to Genesis BBQ Chairman Yoon Hong-geun, the chicken franchise operator will expand its market into other Latin American regions starting with the 357 square meter-wide store in Costa Rica.

The fried chicken brand is currently operating some 700 stores in 57 foreign countries including the United States, Canada, and Japan. Chairman Yoon has unveiled his plan to run 50,000 affiliated stores all over the world by 2030.

In August 2022, BBQ partnered with KT, a major telecom operator in South Korea, to accelerate the digital transformation of the fried chicken franchise through artificial intelligence (AI) technologies. AI technology would be used to enable the telecom company's voice assistant speakers to receive BBQ chicken delivery orders. BBQ could adopt KT's autonomous serving robots to its stores.

© Aju Business Daily & www.ajunews.com Copyright: All materials on this site may not be reproduced, distributed, transmitted, displayed, published or broadcast without the authorization from the Aju News Corporation.