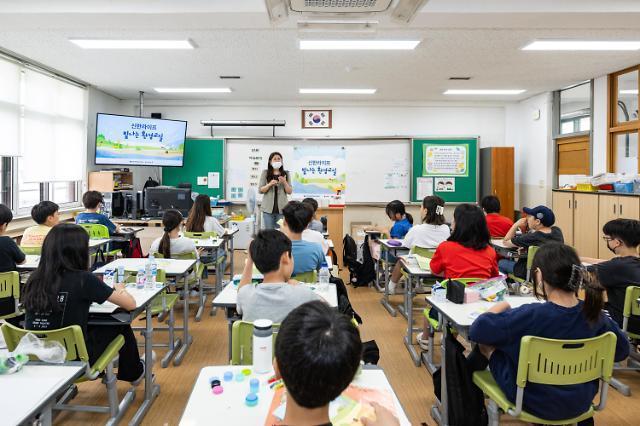 SEOUL -- Recent data released by South Korea's legislative agency showed that young people aged 0 to 14 could decrease by 49.6 percent to about 3.18 million in 2040 from 6.32 million in 2020. The state agency predicted the population based on the assumption that the fertility rate would remain at 0.7 babies per couple between 2026 and 2040.

South Korea is experiencing a significant aging phenomenon, with about 30 percent of its population expected to be aged 75 and older by 2073. Data cited by the National Assembly Budget Office (NABO) showed that the birth rate in 2022 was 0.78 babies per couple. According to the NABO, South Korea's national statistics office predicts the fertility rate will be 0.7 in 2024.

According to the report released by the NABO on October 24, the number of young people aged 0 to 14 would shrink to around 3.18 million by 2040 if the birth rate continues to stay at 0.7 from 2026. The organization forecasted the total population in 2040 would be 49.16 million, down 5.17 percent from 2020. The report said the population of children aged 0 to 6 in 2040 would fall to 1.3 million, less than half of the 2.63 million in 2020.

Earlier this year, the Korea Chamber of Commerce and Industry (KCCI), a major domestic business organization, forecasted that the average age of employees in the country would become 53.7 by 2050 due to population aging and a low fertility rate. The group predicted the average age based on the assumption that the current employment rate by gender and age would be maintained.

In 2021, 193,000 South Korean couples got married, down 9.8 percent from a year ago. The nation has spent an enormous amount of money on tackling its aging population and low birth rate. Government incentives including cash rewards have been offered to have more children, but an increasing number of women work and want to hold onto their careers, leading them to delay marriage and have children late.

© Aju Business Daily & www.ajunews.com Copyright: All materials on this site may not be reproduced, distributed, transmitted, displayed, published or broadcast without the authorization from the Aju News Corporation.