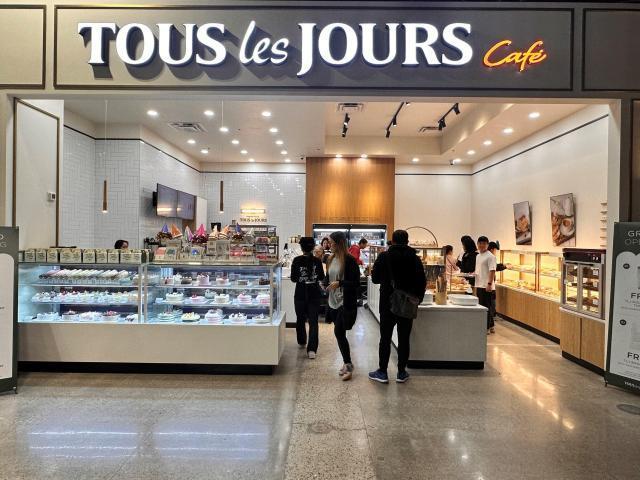 SEOUL -- Tous Les Jours, a French-style bakery brand run by a food service unit of South Korea's CJ Group, has opened its first store in Canada. The food company plans to operate 1,000 Tous Les Jours stores in North America by 2030.

Tous Les Jours is currently operating more than 400 stores in foreign countries including the United States, China, Indonesia, and Mongolia. In August 2023, the bakery brand launched its 100th store in the U.S. The franchise operator aims to run 120 stores in North America by 2023 and expand to 1,000 stores by 2030.

CJ Foodville said on October 24 that the company had launched its first Tous Les Jours store in Calgary, Canada. The bakery store is located in H-Mart, a famous supermarket chain that sells various Asian food. "We will continue to beef up our business throughout North America and become a global bakery brand beloved by people around the world," an unnamed CJ Foodville official said in a statement.

The food service company has unveiled its scheme to build a factory in Georgia by 2025 to expand its business in North America. CJ Foodville will also launch the bakery brand in other regions in Canada such as Toronto and Vancouver.

© Aju Business Daily & www.ajunews.com Copyright: All materials on this site may not be reproduced, distributed, transmitted, displayed, published or broadcast without the authorization from the Aju News Corporation.