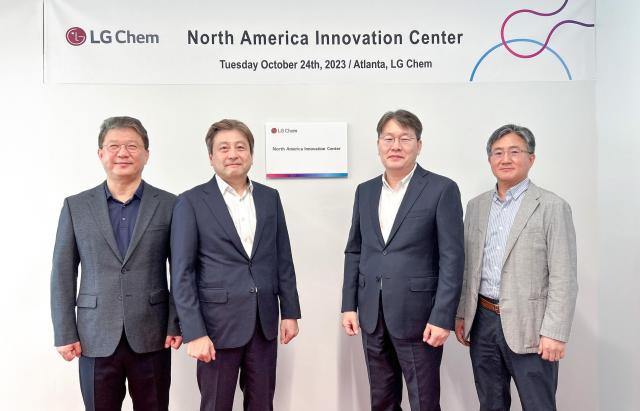 SEOUL -- In a bid to develop new technologies related to next-generation batteries, bioplastics, and recycled materials, South Korea's major chemical company LG Chem has opened a research center in Georgia, the United States.

LG Chem said that the company opened the "North American Innovation Center" in Georgia and signed a memorandum of understanding with the Georgia Institute of Technology to cooperate in the development of new technologies.

According to the world's top battery materials maker, the innovation center will play the role of LG Chem's main research hub for the North American market and become an incubator for prominent researchers who specialize in recycled materials and batteries.

Through the cooperation project with Georgia Tech, LG Chem will research, develop and commercialize technologies. Special business models will be established based on new technologies and students who participated in research projects would be given opportunities to work at LG Chem.

"We will become the true global science company by strengthening our research and man-hunting capabilities in North America that leads the world's technology industries," LG Chem's Vice Chairman Shin Hak-cheol said in a statement on October 25.

© Aju Business Daily & www.ajunews.com Copyright: All materials on this site may not be reproduced, distributed, transmitted, displayed, published or broadcast without the authorization from the Aju News Corporation.