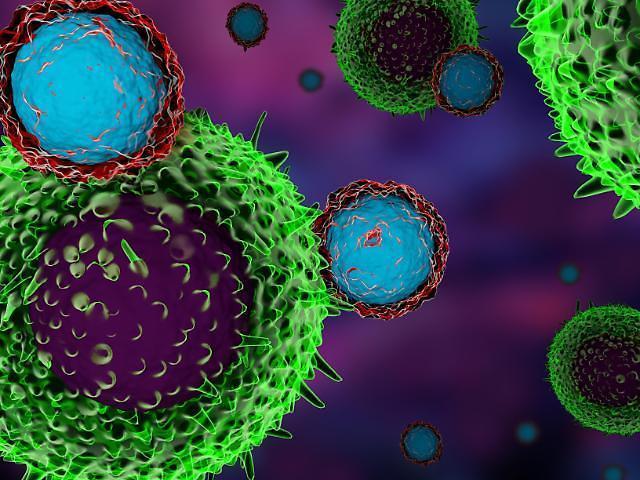 SEOUL -- South Korea's cellular therapeutics company GC Cell will take part in the United States government's Cancer Moonshot initiative, which focuses on fighting cancer through national support for drug development and early detection. GC Cell will share its expertise in natural killer cell therapies with global pharmaceutical giants such as Johnson & Johnson and AstraZeneca.

President Joe Biden is leading the Moonshot project through a public-private group called "CancerX." Along with pharmaceutical firms, the group involves digital healthcare solution providers like Amazon and Intel. The initiative is led by Florida's Moffitt Cancer Center and the Digital Medicine Society (DiMe), a global nonprofit of digital medicine experts.

GC Cell said the company joined the cancer project. The cellular therapeutics group will share its experience in clinical trials of treatments based on natural killer (NK) cell therapies. NK cells are innate immune cells and attack cancer cells. "I am pleased to contribute to projects that can change the lives of many patients and their families," GC Cell CEO James Park said in a statement on October 25.

GC Cell will also provide the know-how gained through the commercialization of Immuncell-LC, a treatment for live cancer. The anti-cancer drug, made from a patient's blood, received approval from South Korea's drug safety ministry in 2007. "Multi-stakeholder collaboration is critical to harness the potential of digital innovation in the fight against cancer, and we're honored to partner with GC Cell to achieve the ambitious goals of CancerX," said Smit Patel, an associate program director at DiMe.

In 2018, GC Cell established a joint venture with Liminatus Pharma, an American biotech company, to produce drugs and sell them in South Korea and China with exclusive rights. Liminatus Pharma develops CAR-T, an engineered cancer-treating immune cell, which works uniquely on guanylate cyclase 2C (GCC), a biomarker for cancers found in the colon, rectum, stomach, and esophagus.

© Aju Business Daily & www.ajunews.com Copyright: All materials on this site may not be reproduced, distributed, transmitted, displayed, published or broadcast without the authorization from the Aju News Corporation.