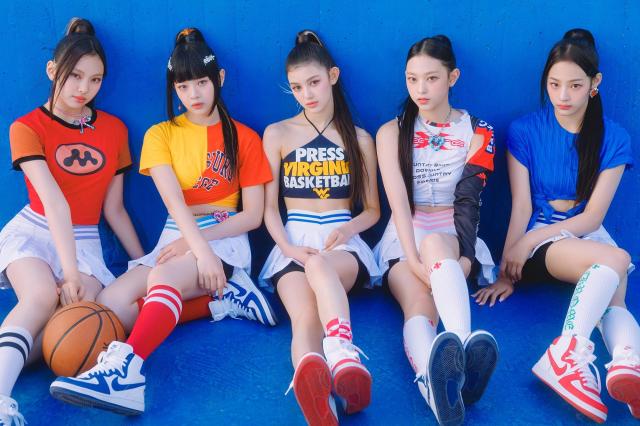 SEOUL -- Accumulated number of K-pop songs that were streamed globally between January and October 2023 has increased by 42 percent compared to the same period in 2022, market data released by American entertainment market research firm Luminate showed.

Other than listening to the radio, the means of enjoying music changed from vinyl records to cassette tapes, compact discs (CDs), and digital mp3 files over some six decades. Now, the mainstream method for listening to music is to use online streaming services such as YouTube, Apple Music, and Spotify. Consumers choose songs they wish to listen to through online streaming services and songs are streamed through personal computers and smartphones using internet data.

Most music streams are based on on-demand requests of consumers who create a playlist of their favorite songs or listen to playlists created by other users. About 1.1 trillion songs were streamed in the United States in 2022, according to Music Business Worldwide, a global music industry analysis firm. Young consumers in their 20s and 30s favor listening to music streaming services using their smartphones.

According to data released by Luminate, 90.4 billion K-pop songs were streamed globally through on-demand music and video streaming services from January 1 to October 5. The number of streams in 2023 increased by 42.2 percent compared to the same period in 2022.

Japan was the top country of K-pop listeners (9.2 billion streams) followed by the U.S. (9.2 billion streams), and Indonesia (7.4 billion streams). "Vietnam and Hong Kong saw impressive growth since last year in K-Pop Total On Demand streams, with Vietnam seeing a +59% increase and Hong Kong at +60%," Luminate analyzed.

© Aju Business Daily & www.ajunews.com Copyright: All materials on this site may not be reproduced, distributed, transmitted, displayed, published or broadcast without the authorization from the Aju News Corporation.