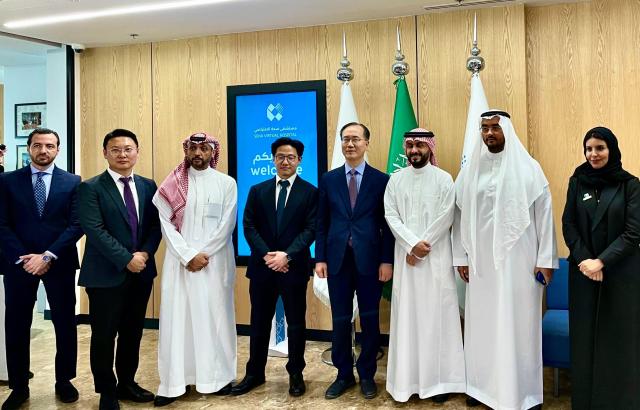 SEOUL -- South Korea's medical artificial intelligence company Lunit will strengthen a partnership with the Saudi Arabian government to realize virtual hospitals in the Middle Eastern country. The virtual hospital project is part of Saudi Vision 2030, a national project to diversify the nation's economy and nurture its public service sectors such as health, education, and tourism rather than relying solely on the oil business.

A virtual hospital incorporates various advanced technologies such as AI and augmented reality (AR) devices so that patients can interact with doctors. Lunit is currently involved in the "SEHA Virtual Hospital (SVH)" project led by Saudi Arabia's health ministry. The company has provided "Lunit INSIGHT CXR," a chest X-ray analysis solution, and Lunit INSIGHT MMG, a solution specializing in detecting breast cancer.

Lunit said the company will upgrade its partnership with the operator of SVH and expand its AI solutions to 150 hospitals in Saudi Arabia. The two sides will also cooperate for the development of an AI-based computed tomography (CT) imaging diagnosis service. The imaging diagnosis system will be used for cancer and tuberculosis diagnosis programs across the country.

"Our expanded partnership with the Ministry of Health and Seha Virtual Hospital represents a significant step forward in improving the cancer care efforts in the Kingdom," Lunit CEO Brandon Suh said in a statement on October 26. "Given that Saudi Arabia boasts the largest medical market in the Gulf Cooperation Council, this initiative underscores a meaningful impact on healthcare in the Middle East, and we eagerly anticipate contributing our expertise to this essential endeavor."

According to data released by market research firm Data Bridge Market Research, the medical imaging market in the Middle East, which stood at some $2 billion in 2021, is projected to reach $30 billion by 2029.

© Aju Business Daily & www.ajunews.com Copyright: All materials on this site may not be reproduced, distributed, transmitted, displayed, published or broadcast without the authorization from the Aju News Corporation.