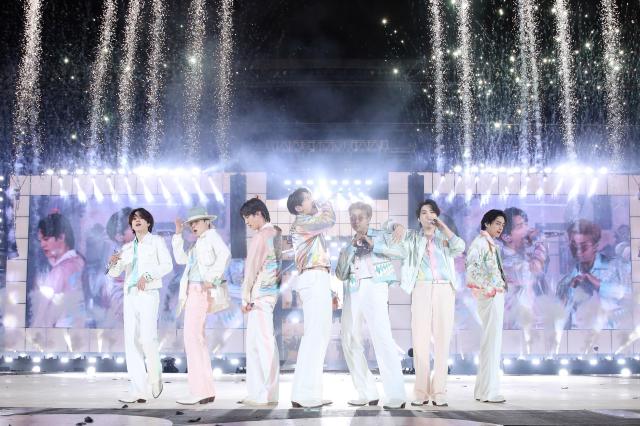 SEOUL -- Fans of K-pop wonder BTS have expressed anger over rumors of BTS members being frequent visitors of an adult entertainment bar that was related to alleged drug abuse cases involving actor Lee Sun-kyun and K-pop band BIGBANG member G-Dragon. The fans warned the media and cyberbullies that strong legal action would be taken if rumors and fake news continued to spread.

South Korea's entertainment scene was engulfed in terror and shock in late October after prosecutors booked the 48-year-old actor who starred in the 2019 film "Parasite", and the 35-year-old singer after police obtained evidence that the two stars used drugs including marijuana. The Hallyu (Korean cultural wave) stars were investigated to be members of a private adult entertainment bar located in Seoul's southern district of Gangnam, famous for rapper Psy's 2012 global hit song "Gangnam Style."

Through an exclusive story, South Korean online media outlet "The Freedom and Life" reported on October 26, that some members of BTS, who have not yet enlisted, were also frequent visitors of the private bar along with Lee and G-Dragon. Currently, four BTS members -- Jimin, V, Jungkook, and RM -- have not yet started their mandatory military service.

The media outlet also mentioned the names of other celebrities including popular baseball players. The Freedom and Life reported that the Gangnam bar has been a venue for drug parties and illegal drugs such as marijuana and methamphetamine and there are some other adult bars that are operated in a similar way.

Fans of "BTS Gallery," a sub-community of "dcinside," South Korea's major online community platform, released a statement on October 26 and said: "Fans will track down and continuously monitor the criminal actions of those who damage BTS's reputation by spreading false information, harm the members' dignity with serious swearing and offensive remarks, and will not hesitate to take any legal action available, including criminal prosecution and civil damages claims, without any leniency or tolerance." Big Hit has not yet released any statement or made a comment about the drug rumor.


© Aju Business Daily & www.ajunews.com Copyright: All materials on this site may not be reproduced, distributed, transmitted, displayed, published or broadcast without the authorization from the Aju News Corporation.