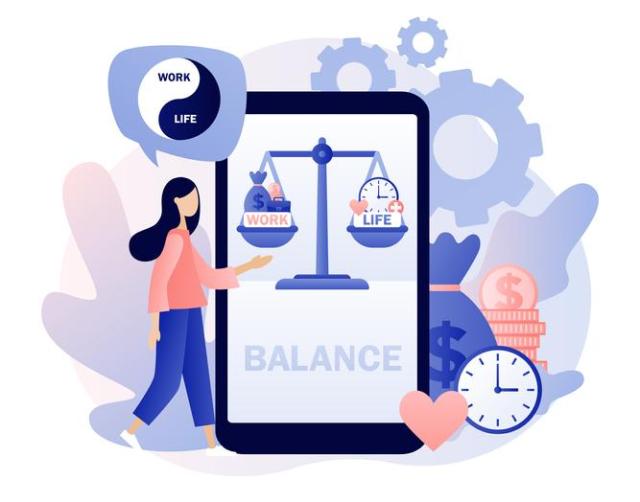 SEOUL -- The most important value for South Korean jobseekers when choosing a company to work at is the "work-and-life balance," a survey showed. The phenomenon of prioritizing working conditions over wages is more commonly witnessed in younger generations in their 20s and 30s.

South Korea, a country which has seen rapid development after the Korean War (1950~1953), has a working culture that is based on long working hours, poor working conditions compared to other countries of a similar economic level, and an economic environment that is centered in on large conglomerates. Samsung and Hyundai are companies that job seekers dream of entering.

While people born in the 1950s, 1960s, and 1970s endure at work to feed their families as any other people would do around the world, younger generations in their 20s and 30s view their jobs and workplaces slightly differently. Young people preferred better working conditions such as working hours that range from 9:00 a.m. to 5:00 p.m. with no overtime work, and meals provided by companies.

According to a survey of 5,786 people aged 15 and more, conducted by the employment ministry's Korea Employment Information Service in September 2023, teenagers, and people in their 20s, 30s, and 40s selected the work-and-life balance as the top priority when choosing a job. People in their 50s and 60s selected job stability as their most prioritized value in job seeking.

Another survey of 2.34 million job seekers, conducted by the state statistical information service in August, showed that 31.5 percent said that working conditions are the things they take the most seriously in job seeking. 26.8 percent said that the wage level is important while 18.8 percent said job stability and the size of companies are important when looking for a new job.

© Aju Business Daily & www.ajunews.com Copyright: All materials on this site may not be reproduced, distributed, transmitted, displayed, published or broadcast without the authorization from the Aju News Corporation.