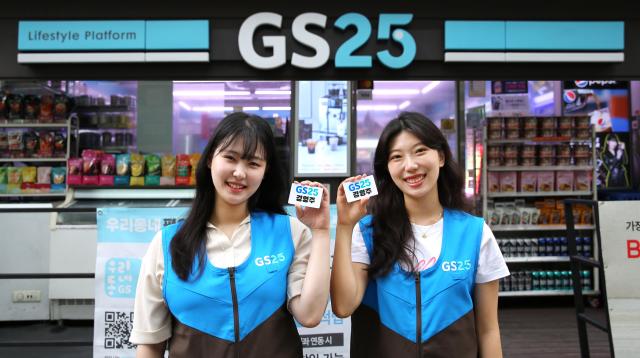 SEOUL -- GS Retail, the retail wing of South Korea's GS Group, has seen its operating profit increase by 44.6 percent on-year in the third quarter of 2023 thanks to successful results of aggressive expansion in the number of supermarket stores and thriving hotel businesses.

GS Retail operates various businesses including GS25, the country's second-largest convenience store chain with 16,448 stores across South Korea in 2022, GS Fresh, a mid-sized supermarket chain, and Parnas, a hotel management chain that operates 10 hotels and residence services including the Grand Intercontinental Seoul Parnas, Intercontinental Seoul COEX, Nine, and Tree Hotel Myeong-dong.

The South Korean retail giant said during an earnings call on November 8 that the company earned an operating profit of 126.8 billion won ($98 million) in 3Q 2023, up 44.6 percent from the same period in 2022. Sales increased by 4.5 percent to stand at 3.9 trillion won and net profit increased by 79.1 percent to reach 71.9 billion won.

GS Retail's supermarket business division saw the largest improvement in operations among other divisions. Sales increased by 10.6 percent on-year to stand at 390.3 billion won and operating profit increased by 43.5 percent to mark 13.2 billion won.

Parnas, the hotel division, also experienced growth thanks to the increased number of foreign tourists visiting South Korea after the country opened up its borders in early 2023 when COVID-19 was designated to lower classes of infectious disease. Currently, COVID-19 is a class-4 infectious disease, the same disease class as seasonal flu.

According to the earnings call, GS Retail's hotel division recorded sales of 125.9 billion won, up 20.6 percent on-year. Parnas' operating profit increased by 42.4 percent compared to the same period in 2022 to stand at 32.9 billion won. Most of Parnas' popular hotels in Seoul and the resort island of Jeju recorded an average occupancy rate of more than 80 percent.

© Aju Business Daily & www.ajunews.com Copyright: All materials on this site may not be reproduced, distributed, transmitted, displayed, published or broadcast without the authorization from the Aju News Corporation.