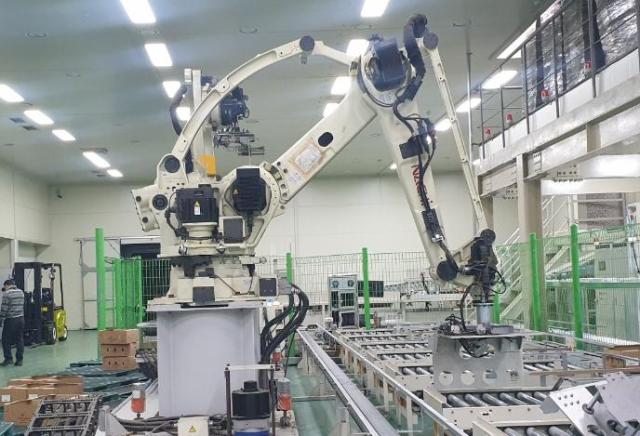 SEOUL -- A male worker in his 40s was killed in an accident that took place inside an automated sorting center when a cooperative robot mistook its human coworker for a box of paprikas. The robot fatally wounded the man when it tried to lift the worker up with its actuators.

Cooperative robots are machines that are deployed to a workplace where human workers are present. They collaborate with their human coworkers to carry out chores that need quick and precise handling of products or lifting of heavy objects.

According to Goseong Police Station located in Goseong some 315 kilometers (195 miles) south of Seoul, a worker was involved in a fatal crush accident on November 8 when he was checking the sensors of a cooperative robot designed to lift paprika boxes from a conveyor belt and stack them into box towers that are about two meters (6.5 feet) tall. The man was carried to a nearby hospital after being crushed in the head and chest by the robot's actuators but did not recover from his wounds.

According to the investigators, the worker was testing the robot to see if it was properly installed. The provincial sorting center has been using the same type of robots for about five years and the robot that was involved in the accident was newly installed into a new conveyor line for increased efficiency. The police said that the robot was supposed to be installed by November 6 but the schedule was delayed due to sensor malfunctions.

© Aju Business Daily & www.ajunews.com Copyright: All materials on this site may not be reproduced, distributed, transmitted, displayed, published or broadcast without the authorization from the Aju News Corporation.