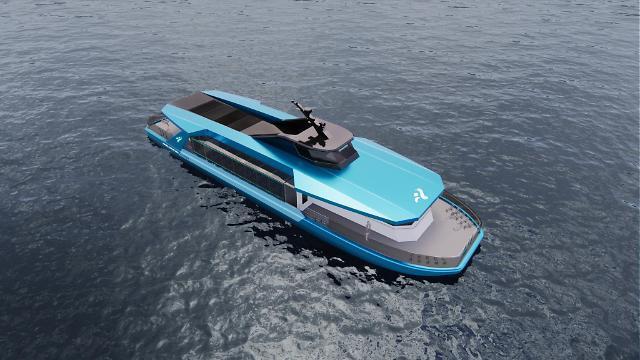 SEOUL -- Seoul Mayor Oh Se-hoon showed his strong will to commercialize "Han Gang River Bus," a 199-seater commuter boat designed to carry passengers along the Han River that flows through Seoul from the east and out to the West Sea, also known as the Yellow Sea.

In September 2023, Seoul City unveiled a blueprint for the so-called "water bus" that will be commercialized in 2024. The capital city promised that the commuter boat would provide improved services than water taxis which virtually have no customers.

In October 2007, Seoul launched the river taxi service on the Han River to help commuters evade traffic jams. However, the water taxi service was shunned by customers because when they get off the boat at a designated pier, they would have to walk to nearby bus stations or subway stations that are at least ten minutes away. Currently, the water taxi is mainly operated for reserved groups of at least five commuters headed to the same destination for a fee of 5,000 won ($3.8).

Seoul City's plan for the operation of water buses brought up complaints from various environment-related civil movement groups. Some groups rallied against the capital city, claiming that the commuter boat project would not be able to make a profit and only waste the city's budget.

Mayor Oh said through a Facebook post uploaded on November 9: "Infrastructure projects like public transportation, such as the River Bus, cannot even begin without accepting a minimum of 2 to 3 years of deficit." The mayor added that the city will launch the project with a bold heart because "the service is vital for Seoul citizens."

Oh also revealed that the commuter bus will be included in Seoul's environmentally-free transportation card that offers unlimited public transport rides for a monthly fee of 65,000 won.

© Aju Business Daily & www.ajunews.com Copyright: All materials on this site may not be reproduced, distributed, transmitted, displayed, published or broadcast without the authorization from the Aju News Corporation.