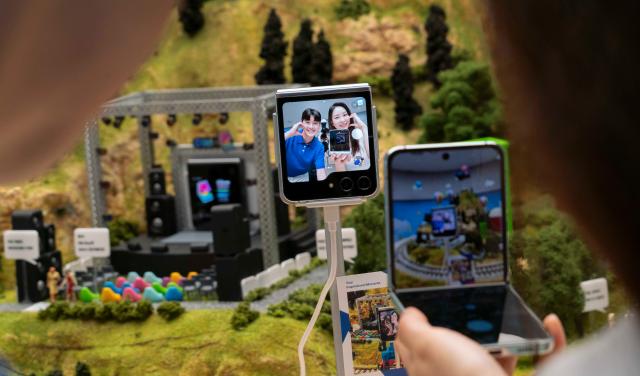 SEOUL -- Eight of ten smartphones sold in South Korea in the third quarter of 2023 are made by Samsung, market data released by global market research company Counterpoint showed. The market share of Apple in South Korea was 15 percent, leaving other phone makers to share one percent of South Korea's smartphone market share.

According to Counterpoint, the global market share of Samsung phones stood at 20 percent in 3Q 2023 while Apple's market share stood at 16 percent. Chinese phone makers OPPO and Xiaomi's tied as the third-largest phone makers with 14 percent market shares.

Counterpoint's data also showed that the number of smartphones sold in 3Q 2023 was about 3.4 units, down about 10 percent from the same period in 2022. The reason for decreased sales is that the average replacement cycle of smartphones has recently extended to more than 40 months, compared to the replacement cycle of two or three years.

Samsung played the role of the main player in the domestic market since Android OS-based smartphones were first introduced to South Korea about 13 years ago. Working people and older generations prefer Samsung-made phones as they can be more compatible with various services including online banking and administrative application services. Teenagers and people in their 20s prefer iPhones due to Apple phones' iconic image that is closely related to fashion trends and other cultural trends that are popular among younger generations.

© Aju Business Daily & www.ajunews.com Copyright: All materials on this site may not be reproduced, distributed, transmitted, displayed, published or broadcast without the authorization from the Aju News Corporation.