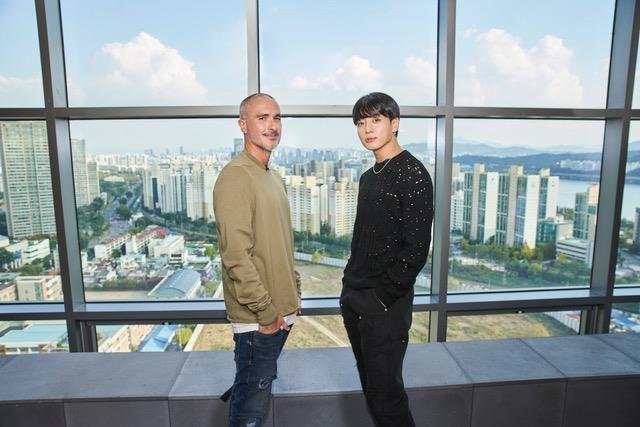 SEOUL -- Jungkook, the youngest member of BTS, anticipates his reunion with fellow BTS members in 2025 will create enormous synergy. After completing compulsory military service in South Korea, all seven members are set to renew their exclusive contracts in 2025 with their agency "Big Hit Music."

In South Korea, all able-bodied males who are 18 and older must fulfill their military service unless they have a valid reason for exemption. Those who joined the Army should serve for at least 18 months. Currently, three BTS members have started their mandatory service -- Jin, J-Hope, and Suga.

Jungkook is the sixth member of BTS to make his solo debut, followed by J-Hope, Jin, RM, Jimin, and Suga. His debut song "Seven" was listed on Billboard's top 100 popular song chart for 12 consecutive weeks. The main vocalist of BTS has recently made headlines for rolling out his very first solo album "Golden." The album, dropped on November 3, has recorded some 2.14 million sales only three hours after its release. Jungkook collaborated with various global producers including British singer-songwriter Ed Sheeran and American producer Andrew Watt for the album that contains 11 English songs.

During an exclusive interview with Apple Music, an online monthly music subscription service, Jungkook said he misses being in the group. "We were always together for so many years that I felt the void of them not being next to me. You know, I miss them," the 26-year-old told Apple Music on November 10. He added: "I got so much help from all six of them, it allowed me to grow to where I am today."

"I think the synergy of BTS in 2025 will be incredible. I am so looking forward to it," the interviewee expressed his hope for the seven-member band's reunion. "I suppose that year could seem far away, but I don't want to think that way."

Jin, the eldest member of the group, and BTS' main dancer J-Hpe are serving as assistant Army drill instructors, and lead rapper Suga was allocated as a public service agent. In most cases, people who have minor disabilities or are not fit enough for active duty in the army serve as public service workers. Suga underwent surgery in 2020 because of his torn labrum.

Group members can still take part in limited group activities with other BTS members such as concerts outside barracks if top commanders make an exceptional judgment that their reunion will promote national interest.

Avoiding military service could significantly damage male celebrities' reputation in South Korea which is still technically at war with North Korea. Steve Yoo, a Korean-born American singer, maintained his position as South Korea's favorite artist for his sporty image and explosive dancing style until he acquired U.S. citizenship in 2002. He has been banned from entering South Korea for violating the law regarding military enlistment. Yoo was heavily criticized by the public that he changed nationality to evade military conscription.

© Aju Business Daily & www.ajunews.com Copyright: All materials on this site may not be reproduced, distributed, transmitted, displayed, published or broadcast without the authorization from the Aju News Corporation.