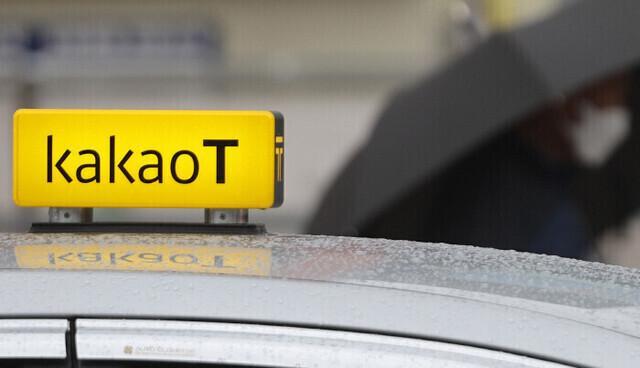 SEOUL -- Kakao Mobility, the mobility service wing of South Korea's web service giant Kakao, will engage in talks with taxi officials to discuss possible changes that could be made to the existing service brokerage fee of "Kakao Taxi," the country's favorite smartphone taxi-hailing service.

Kakao Taxi was first introduced to South Korea in 2015. The service is now integrated into Kakao T, Kakao Mobility's one-stop mobility service app with some 12 million monthly active users (MAUs). Currently, Kakao Mobility demands 20 percent of affiliated taxis' sales as a royalty fee. About 16 percent of the royalty fee is redistributed to Kakao's marketing partners.

The sudden move by Kakao Mobility came 12 days after President Yoon Suk-yeol criticized the country's favorite taxi-hailing service operator. "The abuse by Kakao in the taxi industry is highly unethical. The government must certainly devise sanctions and measures against such unethical behavior," Yoon said during a town hall meeting on November 1.

Yoon said that the government must regulate such a situation, claiming that Kakao attracted taxi companies with low fees at the start of the service and then raised the fee when the taxi-hailing service became extremely popular. The president openly criticized Kakao Mobility's action as being unethical.

Taxi industry officials said that a meeting between Kakao Mobility officials and taxi business operators will be held on November 13. Kakao will engage in talks with taxi industry officials to discuss the royalty fee rate. Through an emergency meeting, Kakao Mobility said that the company will open its Kakao T platform to other taxi-hailing platforms and carry out a full-scale overhaul of its system.

© Aju Business Daily & www.ajunews.com Copyright: All materials on this site may not be reproduced, distributed, transmitted, displayed, published or broadcast without the authorization from the Aju News Corporation.