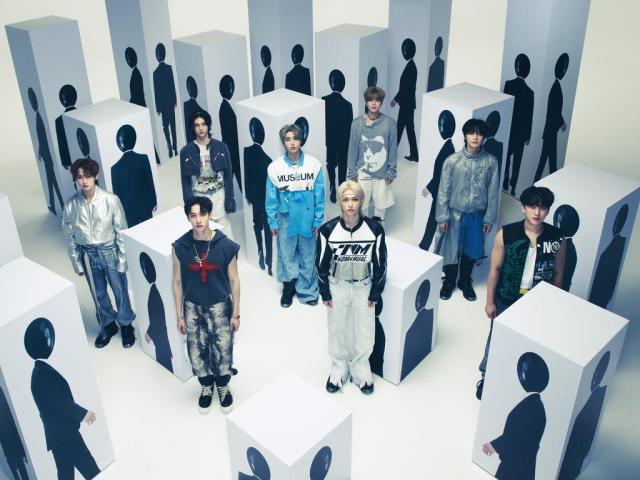 SEOUL -- Boy band Stray Kids has topped Billboard's top 200 popular albums chart with its album "Rock-STAR." Along with BTS, the eight-member band became the second K-pop group that ranked first more than three times on the weekly chart that ranks the 200 most popular albums in the United States.

The album, released on November 10, arrived atop the list on the Billboard 200 chart with 224,000 equivalent album units sold in the U.S. in the week ending November 16. The music video of Rock, the album's title track featuring Rock elements, has garnered more than 45 million views on YouTube as of November 20. Previously, the band has topped the Billboard 200 chart with three other albums -- "5-Star," "Oddinary," and "Maxident." In 2022, Maxident was one of the best-selling K-pop albums, exceeding 3 million copies.

Stray Kids was listed as one of the next-generation leaders in 2023 by Time magazine. The band received immense attention before its official debut as its members were the final survivors of "Stray Kids," a survival audition show aired through TV music channel Mnet in 2017. It is the first boy band to be produced by Park Jin-young, the head of JYP, four years after GOT7, a seven-member dance group that debuted in 2014.

In July 2023, the Stray Kids headlined Lollapalooza Paris, a music event held in France. Group members are set to showcase performances at this year's Billboard Music Awards.

© Aju Business Daily & www.ajunews.com Copyright: All materials on this site may not be reproduced, distributed, transmitted, displayed, published or broadcast without the authorization from the Aju News Corporation.