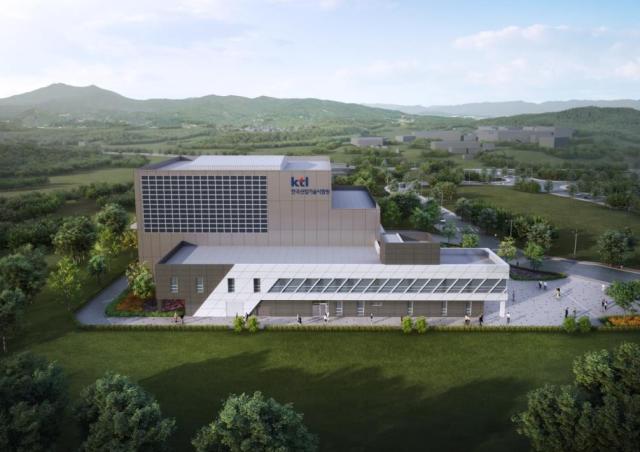 SEOUL -- In a bid to accelerate the development of technologies for drones and flying taxis, also known as urban air mobility vehicles, South Korea will invest 29 billion won ($22.4 million) to build a future aviation center in the eastern city of Wonju for the development, demonstration, and technology evaluation of future aviation technologies.

Urban air mobility (UAM) is a future ecosystem involving flying passenger vehicles in city areas. A public-private consultative body called "Urban Air Mobility Team Korea" was launched in June 2020 to commercialize drone taxis in 2025 after the government released a roadmap including the enactment of a special law that would introduce a new urban ecosystem covering personal aerial vehicles ahead of other countries.

South Korea's UAM dream team includes Hyundai Motor, Hanwha Systems, Korean Air, SK Telecom, and Doosan Mobility Innovation. In October 2020, Hyundai introduced a roadmap for an autonomous air cargo system that would be commercialized in 2026.

Drones are also one of the sectors that are receiving highlights in South Korea as potential future growth engines. Currently, drones are used for various purposes such as the search and rescue of people stranded in the sea or forest, inspection of the structural integrity of buildings such as bridges and high chimneys of factories, and deliveries of medicine and daily necessities to hard-to-reach places such as villages located in islands and mountains.

However, UAM and drone-related services are heavily regulated in South Korea where most urban areas are de facto no-fly zones because of safety and security reasons. South Korea is conducting thorough verifications of flying vehicle-related technologies and operations to prevent safety accidents and breaches of security at military bases and high-security areas near Seoul and its surrounding cities.

Wonju City said that it will break ground for the construction of the future aviation technology center at the Buron industrial complex, located west of Wonju on November 23. The four-story research center will be built on land that is 6,416 square meters wide, about the size of a football stadium, and is due to be finished by December 2024.

"Wonju City was able to take a big leap ahead to become a technology city that leads the future UAM industry thanks to the construction of the future aviation technology center," Wonju Mayor Won Kang-soo said in a statement on November 20.

© Aju Business Daily & www.ajunews.com Copyright: All materials on this site may not be reproduced, distributed, transmitted, displayed, published or broadcast without the authorization from the Aju News Corporation.