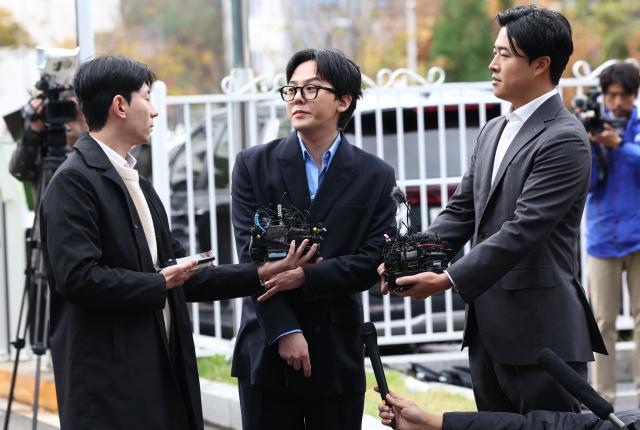 SEOUL -- After about a month of a drug investigation on celebrities including singer G-Dragon and actor Lee Sun-kyun, police disclosed that no traces of drugs were found in the 35-year-old former idol band member. The law enforcers also found no evidence of illegal drug use from the 48-year-old actor.

The singer was suspected of using illegal drugs and was summoned for interrogation on November 6. Prior to the nail sample test, G-Dragon also participated in drug tests on October 29 to test his hair, but police did not find any links to the use of drugs.

The drug scandal that shook South Korea's entertainment industry was first sparked in October by a testimony from a 29-year-old adult entertainment bar hostess who claimed that the former BIGBANG member and the globally recognized actor from popular 2019 film "Parasite," directed by Bong Jun-ho, used drugs including marijuana at the private bar. A total of ten celebrities were investigated.

The private adult entertainment bar is located in Seoul's southern district of Gangnam, famous for rapper Psy's 2012 global hit song "Gangnam Style." It is not rare for South Korean celebrities to hang out in private adult entertainment bars because of privacy. The private drinking clubs separate guests in enclosed bar rooms tended by dedicated waiters.

According to the police, G-Dragon's nail samples were tested for drugs by the National Forensic Service (NFS) and the NFS notified the Incheon Police Station, the main investigative body of this drug scandal case, of the negative results. Although the two stars were found to be innocent, they had to endure groundless online rumors.

© Aju Business Daily & www.ajunews.com Copyright: All materials on this site may not be reproduced, distributed, transmitted, displayed, published or broadcast without the authorization from the Aju News Corporation.